Neem de regie over met een huur vooruitbetaling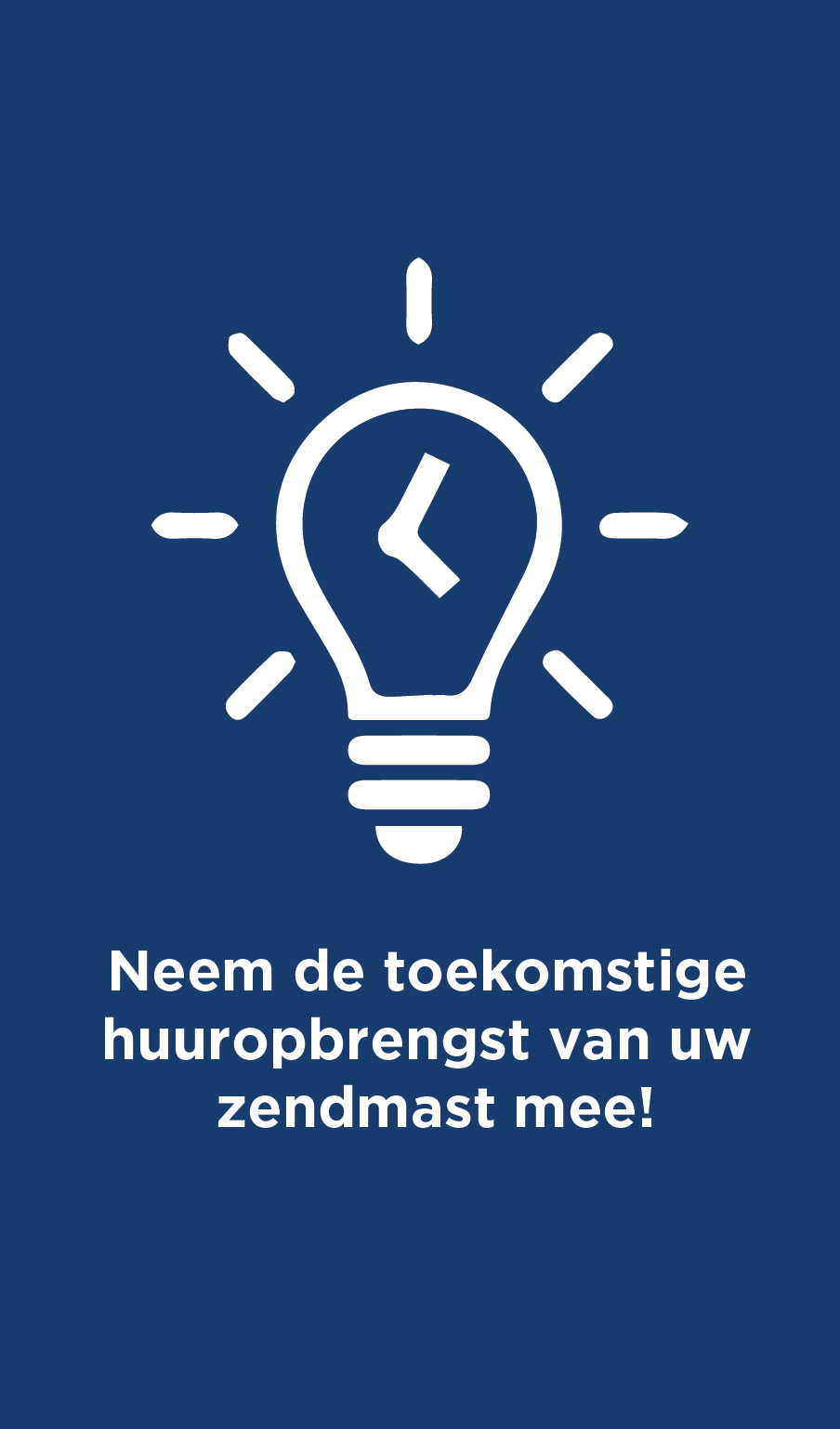 U heeft een waardevol bezit op uw eigendom, en heeft zodanig het recht om daar de "vruchten van te plukken", inclusief de toekomstige huuropbrengsten gekoppeld aan de huurovereenkomst van uw antenne-opstelpunt. Er is geen wettelijke of contractuele reden waarom u uw huurder, uw geld zou laten controleren, of laat dicteren hoeveel, hoe vaak en voor hoelang u betaald wordt.
In feite, hoewel providers geen reclame maken voor de optie van vooruitbetalingen door derden, worden ze algemeen erkend door de providers in alle landen waar wij zaken doen. Het is simpelweg een andere structuur dan waarvan u zich bewust bent.
Door te kiezen voor een huur vooruitbetaling, heeft u de controle. Bovendien, als u ooit uw eigendom verkoopt, kunt u uw toekomstige huuropbrengsten in wezen met u meenemen in plaats van het vastgebonden te laten aan het eigendom dat u hebt verkocht. In wezen biedt het u de vrijheid te kiezen hoe en wanneer uw geld te gebruiken, om het beste te passen bij uw persoonlijke, fiscale en financiële doelen.