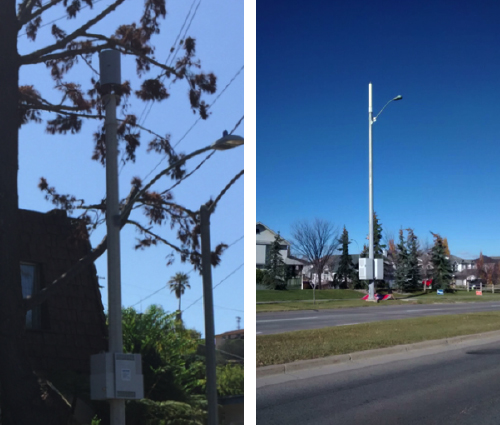 Providers realiseren zich dat het plaatsten van traditionele antenne-opstelpunten niet altijd de meest duurzame optie is vanwege de grote hoeveelheid ruimte dat nodig is voor deze installaties, alsmede de hoge kosten van de bouw en onderhoud. Het antwoord zou wel eens micro cell technologie zijn. Met een kleine voetafdruk, kan dit nieuw alternatief een hogere datacapaciteit binnen een bereik van 10 meter in stedelijke gebieden en tot 2 km in landelijke gebieden verschaffen. Hoewel microsites nog niet heel populair zijn, komen ze steeds vaker voor als beste oplossing om te gaan met dataverkeer binnen dichtbevolkte gebieden, in een goedkope en betrouwbare manier.
Vergelijkbaar met de grootte van een hoedendoos, kunnen microsites doorgaans geplaatst worden op bestaande constructies zoals lantaarnpalen, elektriciteitsmasten, billboards en gevels. Er wordt gezegd dat goede dingen komen in kleine verpakkingen. Hoewel microsites de oplossing voor een betere dekking voor data-gebruikers zijn, kan het een probleem voor verhuurders van bestaande antenne-opstelpunten vormen. Als providers beginnen met het toevoegen van microsites in het netwerk, kunnen traditionele antenne-opstelpunten op geleidelijk worden ontmanteld als middel om bedrijfskosten van de providers te verlagen. Het is belangrijk voor verhuurders van traditionele antenne-opstelpunten de risico's die deze nieuwe technologie presenteert te begrijpen. Micro cell technologie is slechts één van de vele vorderingen om te overwegen.
It is important for landlords with traditional cell towers on their property to understand the risks that new technology can present. Small cell technology is just one of the many advancements to consider.
Bronnen:
| www.ruckuswireless.com | www.telecoms.com | www.verizonwireless.com